After a well deserved break last Sunday, students redoubled their efforts over the past few days both in their major and minors and during our excursions. Drawing and Painting students continued their work both in self portraits, with some progressing to woodcuts. The fabled road painting session was met with enthusiasm and enormous focus. Photography students pressed on in exploring and mastering new shooting and darkroom techniques and expanded their repertoire through hand-colouring and studio lighting tutorials. After their first charrette session, the Architects launched themselves into the initial steps of their final project, a conceptual design of a new building to be added to the hamlet.
In the minors, Drawing and Painting along with Photography have continued to produce wonderful work, whilst Design and Build and Art History have progressed rapidly into the finer details of their tasks. With final presentations drawing close, students continue to produce work that highlights their aptitude in each one's field.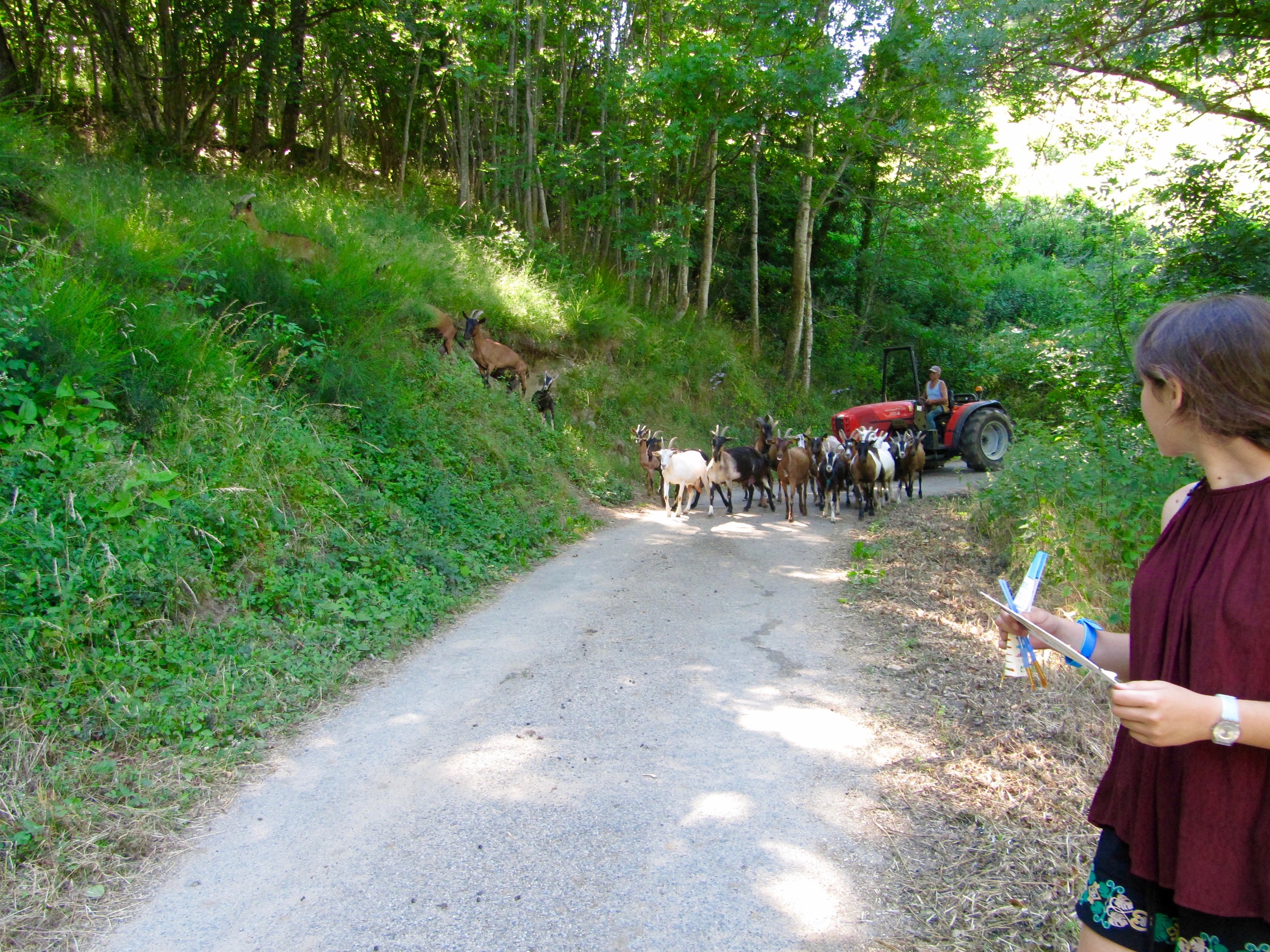 Amongst the hard work and focused atmosphere at the hamlet, students have enjoyed a number of excursions for new subject material, to expand their knowledge, and ultimately to enjoy the pinnacle of French culture and society. On Wednesday the entire group travelled to Aix-en-Provence. After a smooth journey, students visited La Planque collection, which is located in a vacant church. The collection features the work of Picasso, Monet, Jean Planque himself, and many more. Afterwards, students ate lunch before finishing our visit of Aix by walking to Cézanne's studio.
On Friday, Drawing and Painting students along with the Architects visited the 11th century Cistercian Abbey de Mazan, located deep in the massif central. Upon arrival, John and Fernando gave a quick tour before the students sketched, photographed, and painted different facades and views of the half restored Abbey. Meanwhile, photography majors travelled to Arles where they had the pleasure of seeing the famous international Les Rencontres photography festival, which this year was focused on story telling. Amongst excursions, studio time, and any free-time, students have had the opportunity to take part in drumming and movement sessions along with more relaxed open studio hours, all of which have been thoroughly enjoyed. It is quite clear that the students are making the most of the Les Tapies experience as they have explored every facet available to them.